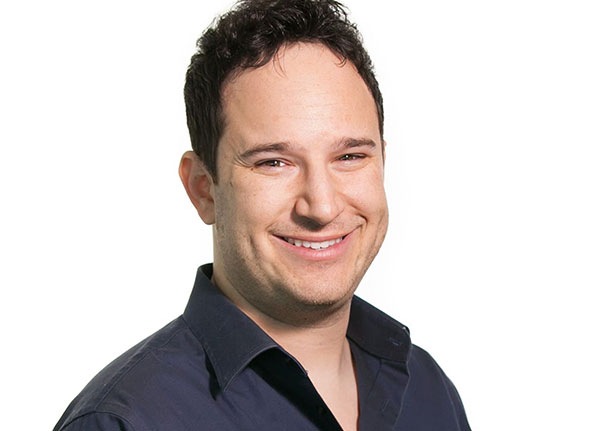 Brandon Linn
Manager, Talent Management, Accolade
Biography
Brandon Linn is a storyteller who has taken a non-traditional path to HR. From his roots as a musician to his stint as a Hollywood TV writer, Brandon brings his creativity to developing and telling the talent brand of Accolade. Recognized as one of the nation's 25 most-promising companies by Forbes magazine and the fastest-growing private healthcare company by Inc. 500, Accolade is a personalized health and benefits solution provider based in Pennsylvania.
Brandon is Accolade's Manager of Talent Management and is part of a small HR and recruiting team that's helped the company grow rapidly to 1,000 employees over the past few years. His broad responsibilities include managing Accolade's digital and social media careers channels, review sites and employer brand reputation, content marketing, candidate experience, employee engagement and assessments, as well as managing part of the HR and TA tech stack. Brandon has a B.A. in Writing, Rhetoric and Communications from Syracuse University, and is currently pursuing an M.S. degree in Organizational Dynamics from the University of Pennsylvania.
Your future talent are going to see your true colors by research beforehand and/or firsthand cultural assessment during the recruitment through on-boarding cycles. Why not just show your cards, save them the effort of triangulating reviews, data, and assumptions, by humanizing the relationship from the get-go to form a bond that is transparent, consistent, and secure. Transparency showcases the real challenges and opportunities that exist (the reason you're recruiting), consistency provides assurance of integrity to the process (communicating any actions, updates, or inactions through the entire journey), and security provides an experience that regardless of result and output, should feel objectively fair. This talent engagement equation also aims to leave a positive impression with the 99% of those who didn't get the job from the silver medal candidate to the most unqualified, as a bridge for themselves and/or their networks to experience future opportunities with your organization.
All sessions by Brandon Linn