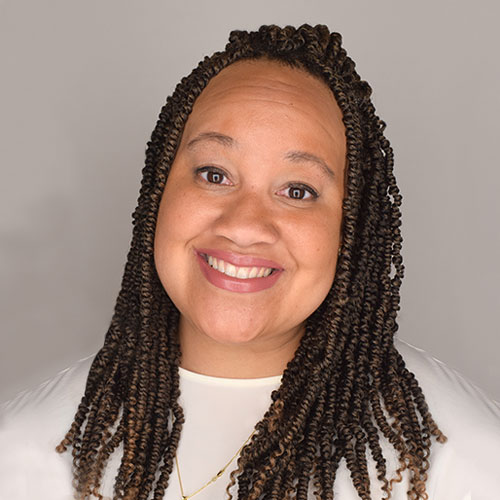 04 Dec 2019
2:00 pm - 2:30 pm
Stage 2
The Power of Emotion in Your Candidate Experience
Research has found that 95% of decision making takes place in the subconscious mind.* That means we are driven much more by emotion, perception and experience than facts and figures when making purchasing decisions. If candidates are like consumers, could the same decision making process hold true for how job seekers choose one employer over another?
Shavonne Thomas believes the answer is "Yes!" and it's why she uses emotion as a talent attraction magnet for AstraZeneca. As the North America Employer Brand & Recruitment Marketing Partner, Shavonne has developed a methodology to uncover the emotional connection that a candidate could have to AstraZeneca's job opportunities, and then works closely with recruiters and business managers to ensure this messaging is reinforced throughout the candidate experience to influence candidates to choose AstraZeneca over their competitors. This innovative approach views candidate experience as a series of messages that must reach candidates at the right time and evoke an emotional response to get to the heart of what really matters when making a career choice.
At RallyFwd, Shavonne will teach you her methodology for uncovering and creating powerful emotional messaging that will resonate with your target candidates. You'll see examples of three recruitment marketing campaigns she created where emotion was used to attract top talent in highly competitive job markets. Shavonne will also show you how she gets everyone in the recruiting and hiring process on the same page with the key selling points that matter to candidates. You'll also learn strategies for selecting the right channels to get your messaging in front of the right candidates to have the greatest impact.
Source: Harvard Business Review